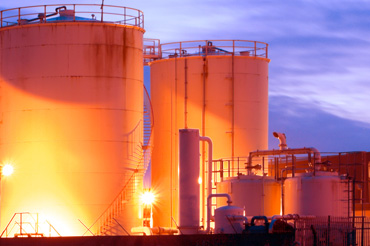 The Cytech Group is a dynamic, proactive international business partner that consistently provides values, reliability, quality and customer satisfaction. We leverage our core competencies of manufacturing and developing to continually expand our product lines and diversify our business portfolio.
Our aim is to continually enhance the success and fortitude of the Cytech™ Group. The organization is committed to: Reliability, Innovation and Quality.
SOCIAL RESPONSIBILITY
Adhering to the corporate philosophy of environmental protection and perpetual development, Cytech Group of companies has been establishing a corporate culture that complies with the law, honor and morality, emphasizes provision social benefit and excellent working environment and cultivates national esteem.
We strive for an international level of management standard in order to achieve the long term objectives and sustainability.
In order to take the responsibility for environment protection, we make efforts in lowering and preventing the generation of pollution source. We also aggressively develop environment friendly green products in our R&D center.
Thus we can minimize negative impacts on the environment.
In terms of safety management, put industrial safety, hygiene and fire control as our first priority. In addition to continuously improving the safety of the production process.
---
PROSPECTS
The major ground for Cytech's constant growth is research and Innovation, With the belief of "Production quality, solid reputation, innovation & service, we have been dedicating our efforts to technological development & promotion, with greater quality production, to carry out principle of sustainable growth & techniques for continually offering benefits to the public.
With operating goal of Cytech plan for the future and build the global brand. We take a broad view in more capacious international field and attempt, with our hand plowing in the global market, to prove our selves to be a global - brand supplier of flexible packaging industries.
Facing the future Cytech seeks constant self evaluation and growth.
We believe we are well prepared to stand firm and confront the challenges ahead despite the intense competition, to create another high peak in our continual growth.
---
SAFETY, HEALTH AND ENVIRONMENTAL POLICY
Sustainable development is the business philosophy of Cytech Group. We make the following commitments to fulfill of our social responsibility for valuing life & Protecting the earth.
Comply with regulations and implement.
Full participation and continual improvement.
Pursue safe production & develop green products.
Effective training & communication to promote business culture.
---
1.

BUSINESS PHILOSOPHY Cytech Group is a responsible group of companies. To take as its responsibility, our management team strive to exceed the demand of our customer, dedicates its efforts to environment, take care of our employees welfare so as to complete the mission confided by the company.

2.

GLOBAL MANUFACTURING & MARKETINGCytech's main manufacturing facilities are currently based in India.

3.

QUALITY POLICY We strive to establish a total QA in which the spirit of "Research Development, Innovation & Environmental protection" as well as quality improvement practice will be carried out by way of Continuous improvement. We guarantee the quality of our Products and service, as well as our responsibility towards The environment, to satisfy the need of our customer and the general public.
---
A Snapshot View
4 Countries : in our expanding export portfolio.
Sectors Catering to : Print, Ink, Adhesive, Packaging.
Our Key Strengths :
Stringent adherence to quality standards.
Continuous improvement of the Quality Management System.
Ability to rapidly leverage capacities to manufacture new products.
Unique, innovative and highly systematized production technology.