GRAVURE/FlEXO - HIPRINT AVENS
For Flexo printing ink systems. Water based ink suitable for printing on various types of paper and boards.
Colours : Beside standard process and standard colours, matching can be made available.
Substrate : Paper (Coated & Uncoated), Kraft Paper.
Process : Flexo.
Solvents System :
Reducer : Water
Retarder : Glycols
Ink Handling : Please refer to general guidelines for handling inks for flexible packaging.
Key Features:
Good ink transfer.
Rapid drying.
High colour strength.
Confirms to international standards and specifications.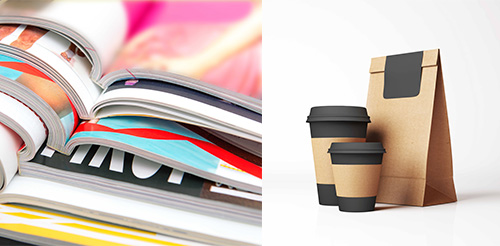 ---